Who is Ashley Dudas?
Ashley Dudas is a Former 3-Star Parelli Professional, educator, horse trainer, personal development coach, clinician, competitor, public speaker, horse advocate, and horse behaviorist who specializes in Natural Horsemanship with a background in young horse and problem horse training and development.
Ashley has had the privilege to learn from and study with world renowned Horsemen like Pat and Linda Parelli, Buck Brannaman, Walter Zettl, Mark Russell, Kalley Kirickeberg, Trevor Carter, Clinton Anderson, Tik Maynard, Craig Cameron, Gold Medal Paralympian Lauren Barwick as well as many other top influencers in the Equine Industry.
Ashley is dedicated to helping horses and the humans who love them reach their full potential. Her passion is to help individuals develop the habits and skills they need to effectively communicate with their equine partners and achieve the level of horsemanship and partnership they are dreaming of! Whether you are a beginner, a competitor looking for an edge, or someone who needs support with developing your green horse… Ashley will offer assistance all along your path of achieving you and your horses goals, with savvy!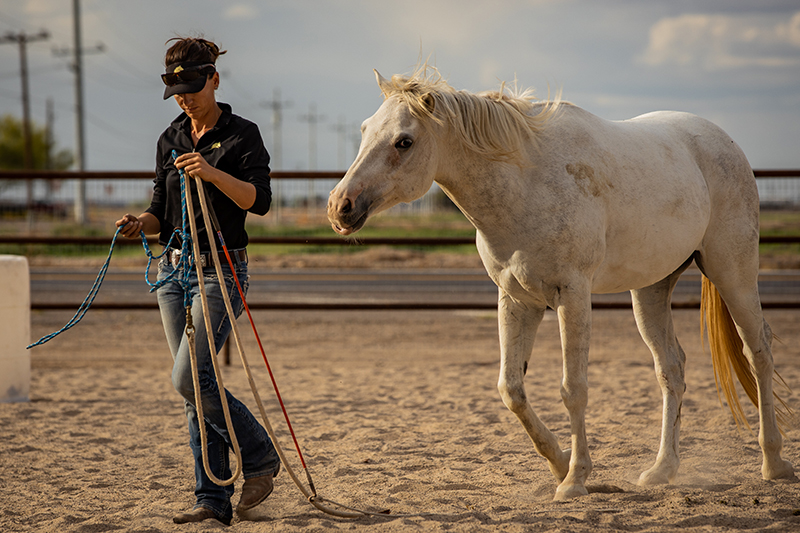 "Ashley is awesome! I had my first lesson with her today. I learned more in one session with her than I have learned in the past year. I highly recommend Ashley!"
-Renee M.
"Awesome teacher! Cares so much about helping the human and the horse connect."
-Cheryl K.
"I love the time we get to spend with Ashley! We learn so much and we have a blast."
-Anna S.