Halston
Oldenburg Warmblood Gelding, 18-Years Old, 17.2 Hands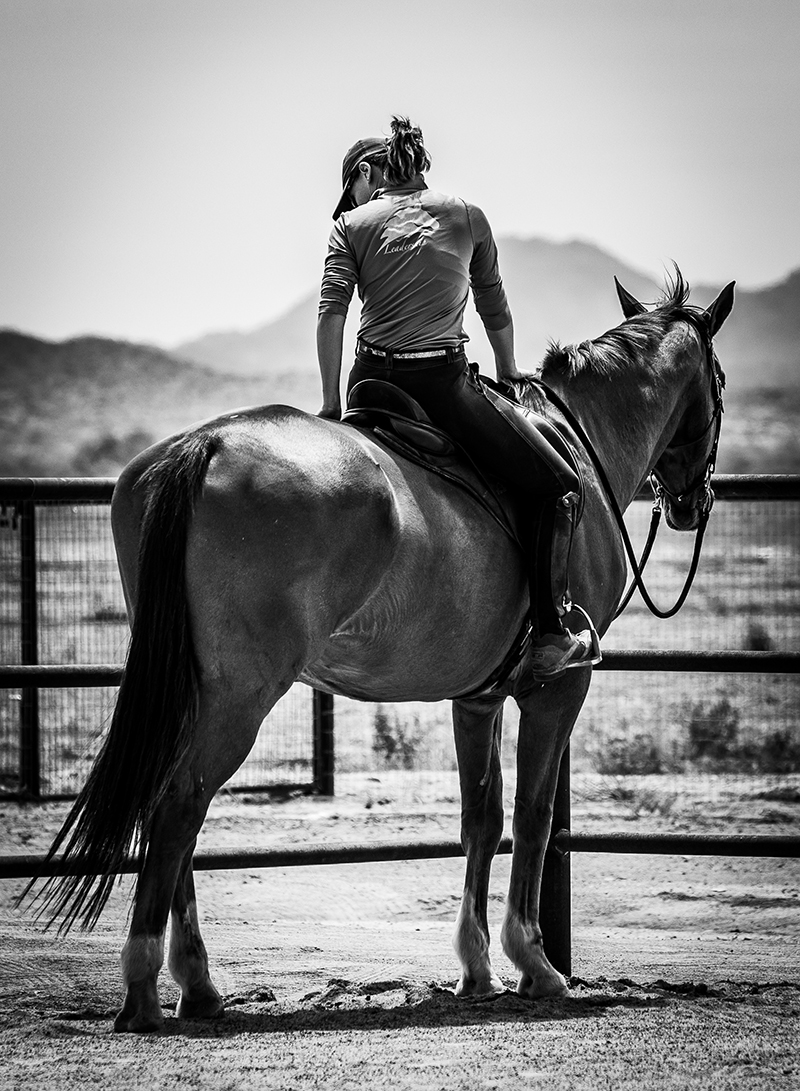 Halston came into my life during my Internship at the Parelli International Study Center. He had a history of being a pull-away and a bolter, had bucked a few trainers off, and had even sent a few people to the hospital. Because of his natural talent he was pushed through his Dressage Training as a youngster, with little to no attention put towards his foundation training. He had learned things no horse should ever learn. He pushed into pressure, bolted when afraid, and would never connect to humans. When I first met Halston he wanted nothing to do with most people, and if you weren't at eye level you did not exist. Even knowing that I was still drawn to him and, as luck would have it, he became my perfect partner as we learned about each other and what a true partnership is. I believe I was the first to really listen to him and that is what helped him create a new perspective on humans. Halston is truly my dream horse and he continues to show me what true partnership is all about.
Romeo
Grade Gelding, 5-Years Old, 14.3 Hands
I first met Romeo when I was asked by The Parelli Foundation to participate in the Rehoming 4 Life Challenge. This event chose ten rescue horses from around the country and paired them with qualified Parelli Professionals to develop them for a year. The idea was to set them up to be adopted into their forever homes. Most rescue horses only have a past and this event wanted to make sure these chosen horses had a future. Romeo was a high-spirted, extroverted and playful two year old who learned how to push humans around for fun… but he was good lookin'. I liked him from the moment Kim Meagher, the founder of Wildhorse Ranch Rescue, introduced me to him. I agreed to take him on for the year and focus on his development. As I started Romeo I quickly learned just how clever of a horse he was and his personality really started to grow on me. He is one of the easiest horses I have ever developed and loves solving puzzles. I thought, "Wow, someone is going to get a really solid horse from this program!" Then it occurred to me that the someone could be me! I ended up adopting Romeo for myself and now he helps me prove to the world that rescue horses are not "throw away" horses.