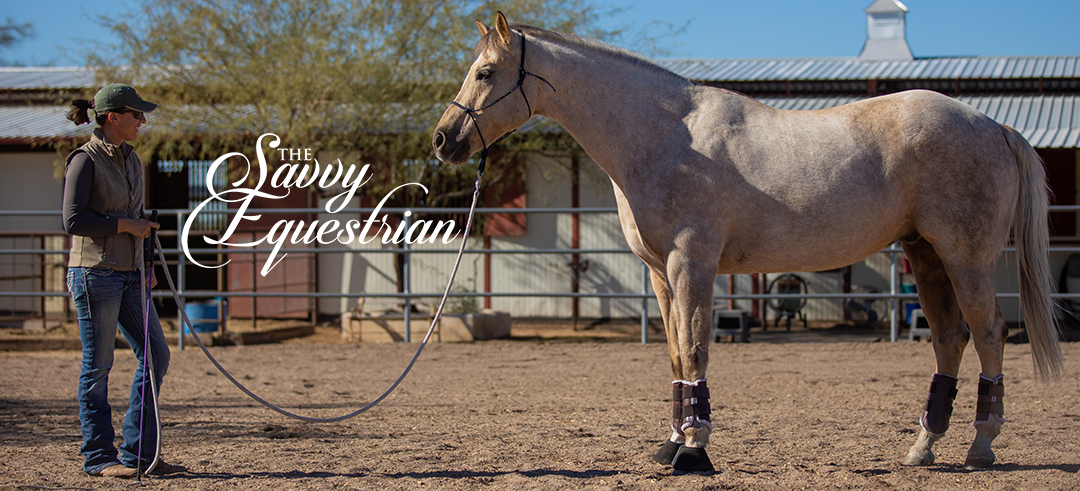 What is The Savvy Equestrian?
The Savvy Equestrian is the next stage in the journey of a Licensed Professional of Parelli Natural Horsemanship, Ashley Dudas.
Ashley has been a Licensed Professional for nine years, and has spent her career helping horses and humans throughout Arizona. Spending time with Pat and Linda Parelli every year, at both the Pagosa Springs, Colorado and Ocala, Florida Campus's, she strives to always be moving forward in the pursuit of being a Savvy Equestrian.
TheSavvyEquestrian.com is the next logical step in an endeavor to improve the communication between people and their equine partners. For their purpose, a brick and mortar training facility is great… but, in the rush that is the American way of things, the focus of a facility tends to be localized, as not everyone is able to justify a trip across town or across states. Web-based training platforms are becoming more common every day, as people transition to a more efficient way of gaining knowledge. Through videos, pictures, articles, webinars and forums, technology in the 21st century has allowed humans(and, in this case, horses) to accelerate the speed at which we acquire knowledge… and ultimately level the learning curves of the subjects we are passionate about. The Savvy Equestrian looks to offer a smooth and efficient trail towards savvy and natural horsemanship.
Everything in the equestrian world can be done with Savvy… from the barn, to the hitching-rail, to the round-pen, and to the trailer, arena, show-ring, or trail… including every little detail within all of those vastly different environments. Becoming Savvy includes a fundamental change in how horses and people communicate, learn, grow, and work together.
The Savvy Equestrian is dedicated to perpetual self-improvement… and in terms of potential partners for that endeavor, we know of none better than the horse.
What is Parelli?
Parelli Natural Horsemanship's goal is to help raise the level of horsemanship worldwide for the benefit of horses and the people who love them.
The Parelli Program is a people-training program focused on the study of horse behavior and horsemanship skills. The program spans Four Savvys, or areas of development, through four distinct levels of skill improvement. 
The cornerstones of the program are a dedication to never-ending self-improvement and an acknowledgement that the improvement of horsemanship is a lifelong pursuit for those passionate about the horse. 
The program encourages students to develop creative problem-solving skills and think in a lateral manner, while taking the non-verbal feedback and expression of the horse into consideration
Ashley has brought a smile back to my little girls face! Thank you, Ashley, for the tips and techniques for successful riding! You are a phenomenal instructor. We all appreciate your analogies for those of us laymen trying to understand the "whys" of horsemanship. I look forward to many more sessions with her!"
Kellie G.
Incredible Parelli Instructor and an incredible person in general. If you want to experience goosebumps when working with your horse, I recommend lessons and clinics with Ashley Dudas.
Kim M.
Ashley has helped me tremendously in gaining confidence in working with and riding my three year old filly! I can't wait to see what we can achieve with her guidance. She truly has the heart of a teacher!
Shelien C.